We at HomeHouseBuyers.co.uk specialise in the quick property sale industry so if you are looking to Sell House Fast we can help you achieve your goal. With over 20 years experience in the property market, we have come across a lot of situations and helped hundreds of vendors sell their properties fast. We pride ourselves of providing a fast and transparent service, so we won't be pulling the wool over your eyes and try and renegotiate at the last minute like a lot of our competitors, the price offered is the price you'll receive so there is no worry if you are wanting to sell house fast.
Highlights, Specialties & Features
Quick house sale , sell house fast today, we buy any house
Contact Details
Products & Services
Sell Commercial Property
Home House Buyers can also help you to sell commercial property fast, including offices, shops, hotels, brownfield sites, greenbelt land, contaminated land, storage or mixed use. Regardless of the type of property please contact us to discuss your property/land for a free no-obligation offer. As with our home buying service, speed is always an important factor. We will keep you consulted throughout the process, ensuring complete transparency and a timetable to fit around you.
Customer Testimonials
I called Home House Buyers on Monday to discuss selling my property, a couple of days later they assess the property and by Friday I had an offer which I was very happy with. I am 60 years old and had this property as a buy to let but the costs of maintenance and the nightmare of tenants I decided to sell up. HHB completed the following week, hassle free and with no fees, overall I was very with the service.
---
My dad had been ill for quite some time and his death was naturally very upsetting to the family, so the thought of selling his property was dreadful. I contacted HHB and they were brilliant and very understanding, they sorted everything out for me at no cost to myself.
---
Thanks to Home House Buyers I sold my house within three weeks. I got divorced two years ago and my property was on the market for two years with very little interest, this was a massive inconvenience as I had a new partner and still had to speak to my ex. HHB made the sale process so simple, thank you guys!
---
Thank you guys for a speedy service, especially Chris who helped me every step of the way. Pleasure doing business with you.
---
I was referred to Home House Buyers by my uncle as he has used them to sell his flat. I dealt with Chris in the office, who talked me through the process and always picked up my calls. From start to finish the whole thing took about three weeks. Happy with the service and I would recommend anyone else who is needing to sell rather quickly.
---
Selling my home fast with Home House Buyers was was a very easy procedure and the staff were very friendly. I was kept up to date with the progress. I would highly recommend this quick house sale company. I received a good price for my home and completed within a matter of weeks.
Videos
Home House Buyers, we buy any house in any condition or location. Sell you house fast and achieve that quick house sale today www.homehousebuyers.co.uk/sell-house-fast
Photo Book
Social Activity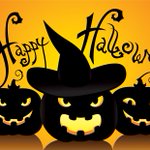 Happy Halloween https://t.co/ryMeZ7NeVN
Read how the #fasthousesale process works here's our #blog with the ins and outs the pros and cons !! #propertynews #property #realestate #blogger #mustread http://www.homehousebuyers.co.uk/fast-house-buyers/
Check out our new #blog #blogging about the current drop in the London housing market #propertynews http://www.homehousebuyers.co.uk/fast-house-sale-london/
Nearest Businesses